HOW TO CHOOSE A VENUE FOR HYBRID EVENTS
And what questions you should ask...
As a rule of thumb, meeting planners should look for venues that understand the needs and requirements of specific types of events and have practical experience and references in relation to hosting them. Due to social distancing restrictions, digital and hybrid events are probably here to stay for the foreseeable future. The second option, hybrid events, are the most complex, therefore it's extremely important to choose the right or, as we call it, the smart venue.
In our experience, there are two types of venues:
1. Venues anxiously waiting for the end of the crisis and wanting to remain specialised in live events, leaving the implementation of digital and hybrid events to external partners.
2. Venues that took advantage of the Corona crisis for a business turnaround and offer comprehensive support, including their own online event studios, top-notch technical support, and in-house innovations.
What suits you as a meeting planner or client depends on the complexity of the event. Choosing a venue where they are familiar with the new digital reality of events is certainly a big advantage.
In Europe, venues that tick all the boxes mentioned above are few and far between. Why? Well that's a good question for venue management teams. Latecomers and slow followers will certainly have to adapt to the new situation as soon as possible.
Demand for ultra-technological venues that, in addition to everything mentioned above, also provide things like a 5G connection, a broadcast studio, 2D and 3D animation, is increasing. Hopefully, the supply of such venues will follow the same curve. In our opinion, finding a venue that covers most of the points is still better than carrying out a digital event in your home office.
Due to the uncertainty of the situation, we've put together some questions that you should ask venues in order to check first-hand if they're a suitable location for your hybrid event.
The first deciding factor is definitely the size of the space. Can the venue even provide you with enough space in accordance with national health and safety recommendations? Never force your head through a wall if the location meets all other criteria but does not match the required capacity. That is not the location you should choose.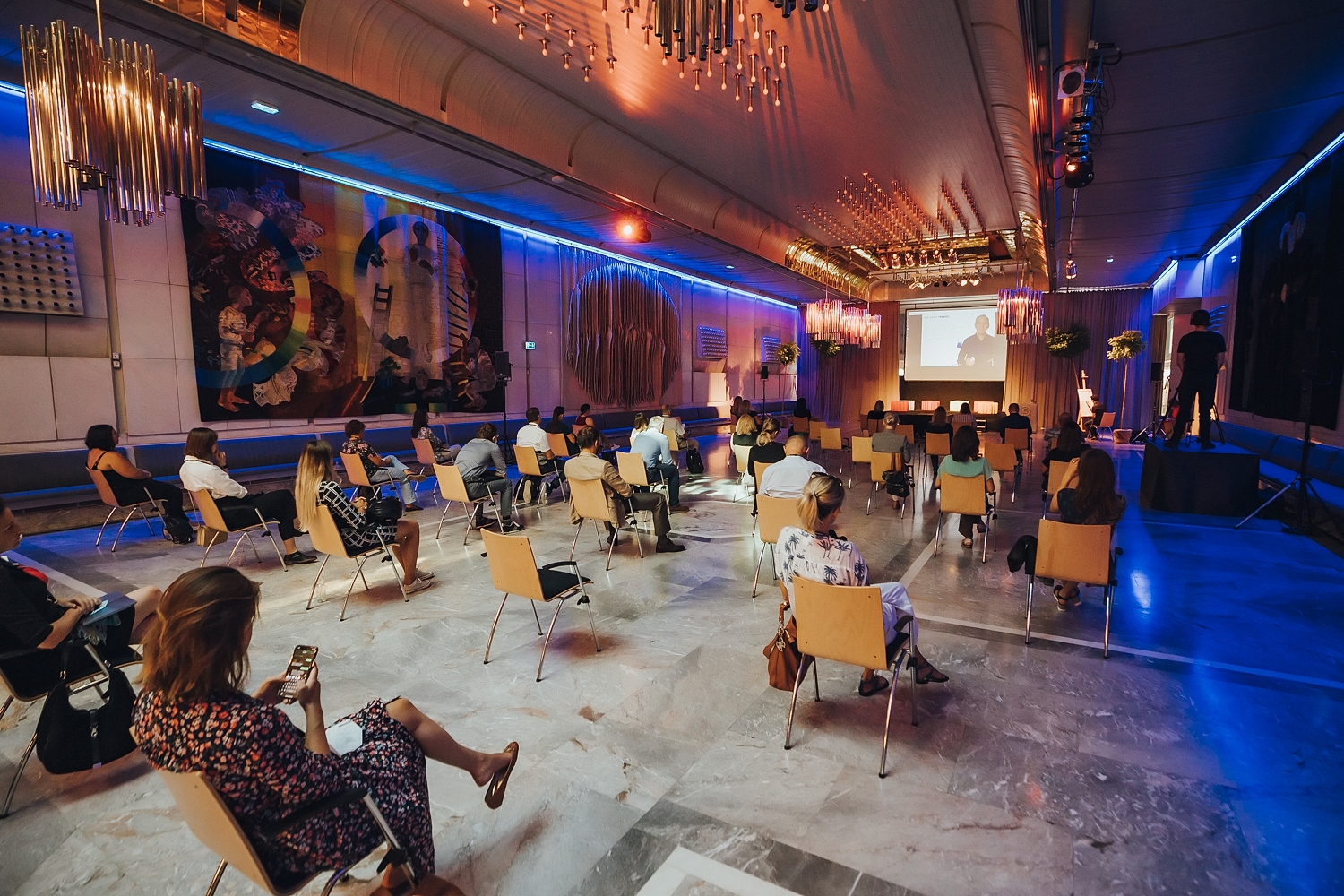 In addition, we recommend that you ask the following questions:
If the venue's team looks at you like you've just arrived from planet Mars when presented with the idea of organising a hybrid event, that's an immediate red flag. One year has passed since the start of this pandemic and there should be no more excuses when it comes to organising digital events. That is why competent and professional people at the venue, who know the ins and outs of digital events, are a crucial piece of the puzzle. If you are good at reading people, the first impression will probably be the right one. Before you come to the first meeting or venue inspection, do your homework, so you're prepared to ask the right questions. If you don't receive the same level of enthusiasm or affection about your idea from the other end, calmly walk away, visit the next location, and start again.
Of course, all the classic advantages of choosing a venue also apply to hybrid events, especially easy accessibility, the possibility of free parking, and much more.

You can find more details about organising digital and hybrid events at:
1. https://kongres-magazine.eu/2020/10/how-we-organised-our-first-hybrid-event/
2. https://kongres-magazine.eu/2020/12/live-online-virtual-hybrid-events-high-tech-or-high-touch/