Hoteliers, are you really prepared for the future of events?
How long will you be able to sell boring meeting halls?
Let's say you are a hotelier in Ljubljana or Bled and meetings tourism is bringing you a solid number of sales of hotel rooms. Maybe the revenue from your meeting halls completely suffices and you are bringing in a decent amount of money from bars and restaurants. You feel safe in the current situation on the market and look to the future with optimism. You do not feel the need to introduce new meeting products, as you are certain that the market is stable and relatively conservative.
Every expert from the event scene will tell you how rapid changes can be, especially in the last couple of years. Things are shifting and events are being tailored to the participants. A new world event industry order will soon be established. Meeting architecture, a phrase that we so often mention in our media, is no longer science fiction. It is a fact and things are bubbling under the surface. Our clients are starting to require different locations, far away from classical hotel meeting halls or meeting centres. They are tired of the same spaces and the ever so predictable catering offers. Taking inspiration from the film industry, we have developed the largest database of special venues in the region.
The reasoning behind it is quite simple. The demand for alternative venues keeps rising. Right now, over 500 locations across the Alpe-Adria region are included in the database, presenting serious competition for classical meeting halls. Is it time to sound the alarm?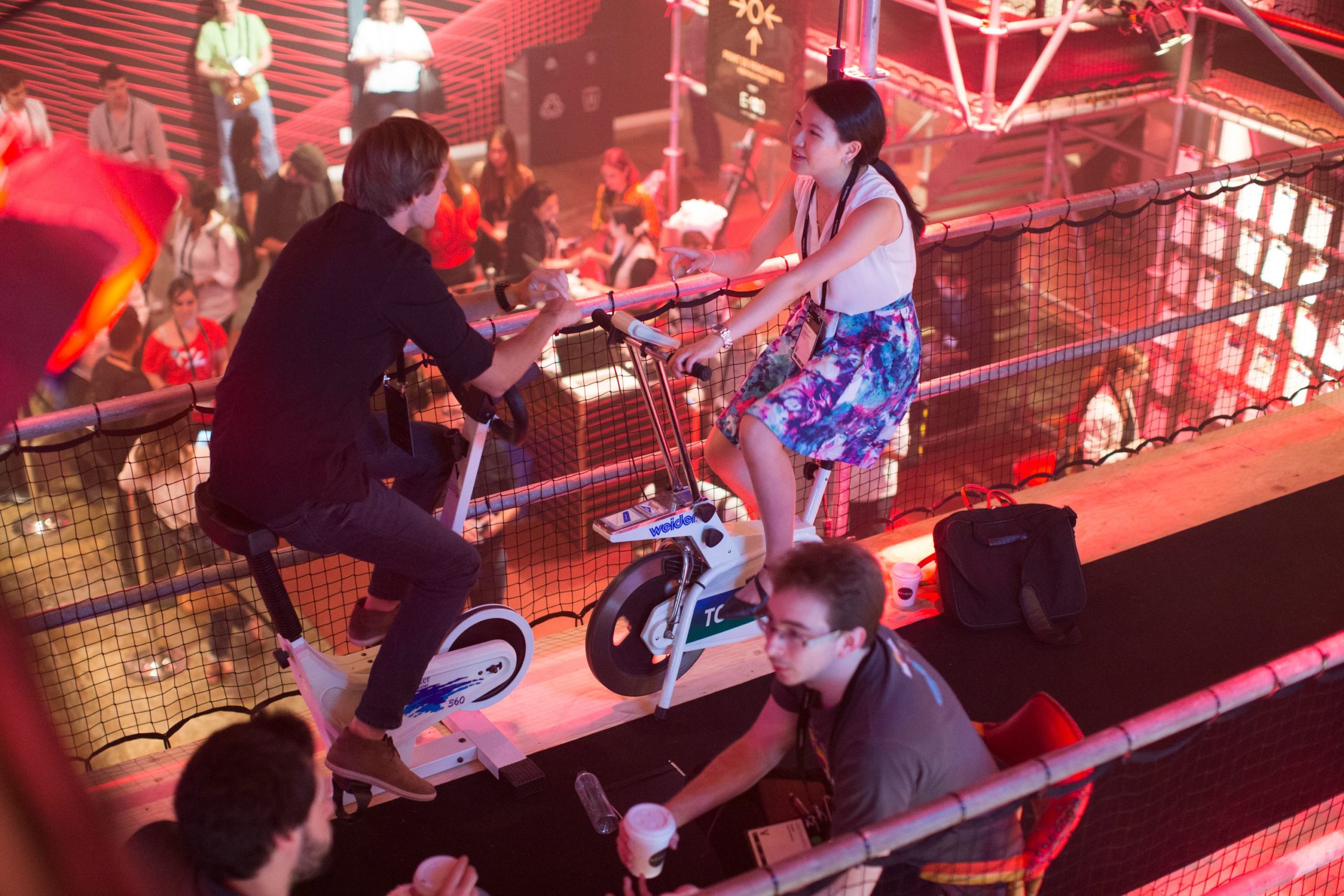 A meetings offer focused towards the modern participant and meeting planner can bring additional revenue, something many people aren't aware of. Innovation and novelties in this field are as rare as gold mines in Slovenia.
Here are 5 simple solutions and fields, where hoteliers can find direct economic benefits:
1. Sell meeting halls as if they were living rooms
Instead of selling a hall, sell a space for creative experiences. Specialised furniture stores for events have become very popular and hotels could offer that service as well. Renting out such furniture has become more expensive than renting out a conference hall. Companies renting out such furniture are growing like weeds, which means the investment is obviously worth it.
2. Scarcity is key — sell technical equipment that is in high demand
Constant development in technology has seen a radical drop in prices of technical equipment for events. LED screens are a great investment that can quickly be made back. Lack of imagination created a market for the unbusiness-like practice of selling equipment. A similar thing happened in the 90s, when the first powerful LCD projectors came out. They are now included in the price of the most basic meeting halls. Think about what technical equipment you could sell or rent out to your clients.
3. Invest in advanced technological and support solutions
The most famous and popular event venues often have a longer list of technical solutions than their catering offer. You can sell anything from intelligent entry control and engagement apps to video production and more advanced production solutions.
4. Food is a source of inspiration. Sell cuisine!
Demand for a different culinary offer, one that doesn't follow the classical scheme of: coffee break – lunch – gala dinner, has never been in higher demand. Step aside from monotonous, everyday cuisine, which is not exciting, meant only to satisfy the most basic of human needs. Increase your payoff by serving food that is a source of inspiration and health, filling the participants with positive energy.
5. Define what part of the meetings offer makes you stand out
Try to find a section of the existing meetings offer that represents a key competitive advantage, making you stand out in a sea of competition. You have to find a signature "meeting dish" that will be a differentiating factor supported by a non-generic offer. No more dull meeting halls, but exciting experiences.
Don't forget about yield management. If you have optimised it for selling hotel rooms, don't forget to optimise it for the meetings capacities sector. A good price policy is the biggest source of additional revenue. After all, hoteliers and the aviation industry are the biggest experts in this field.
Setting up and introducing solutions that have never been seen before means taking a lot of risk. It's obvious that large hotel chains are aware of that, but they are willing to take the risk. Design thinking is something more and more hotels have started to implement, pioneering the hotel industry.
We have come to a crossroads. Old models still function relatively well and new generations of event planners swear by creativity, innovation, continuous learning and different experiences.
We, the organisers of Conventa, have established our own network of innovation. The Conventa Crossover conference has become recognised as an incubator of new ideas and a promoter of meeting architecture. In our network that we have woven, we try to connect the most creative event agencies from across the globe, allowing them to share ideas and gain new knowledge in a relaxed environment. In addition, this is incredibly valuable for hoteliers, who want to make their presence on the MICE market known and remembered.
An increasingly dynamic event scene in Ljubljana will continue its path. What makes Ljubljana's event scene so special is something you don't hear that often. We love events and meeting participants, local or foreign. That is why the ambition of positioning the Slovenian event industry on the world map is more than achievable. Added value won't be created by just selling meeting halls.
It's time for a change!